La'dor
Perfect Hair Fill-Up Keratin Ampoule
Regular price
Sale price
€23,90
Unit price
per
ALE
Back in stock soon
Share
The LADOR Perfect Hair Fill-Up makes your hair shiny and silky by its essential ingredients such as Keratin, Collagen, Ceramide, Silk and several Amino Acids. 
The hair ampoule is perfect for dry or damaged hair and penetrates deeply into the hair. It fills in the gaps and nicks on the hair surface and strengthens it. Moreover, the ampoule provides moisture and essential nutrients, which protect the hair from external influences like perm, dyeing or UV rays, and maintains healthy hair. 
When the ampoule is mixed with cold water a chemical reaction happens and the liquid heats up and becomes creamy. Thus the nutrients are absorbed faster and more deeply. 

WHEN YOUR HAIR NEEDS IT?
1. Burnt or melted hair, extreme damaged hair
2.Hair damaged by heat styling
3. Dry and tangled hair with hair static
4.Damaged hair caused by frequent perming and coloring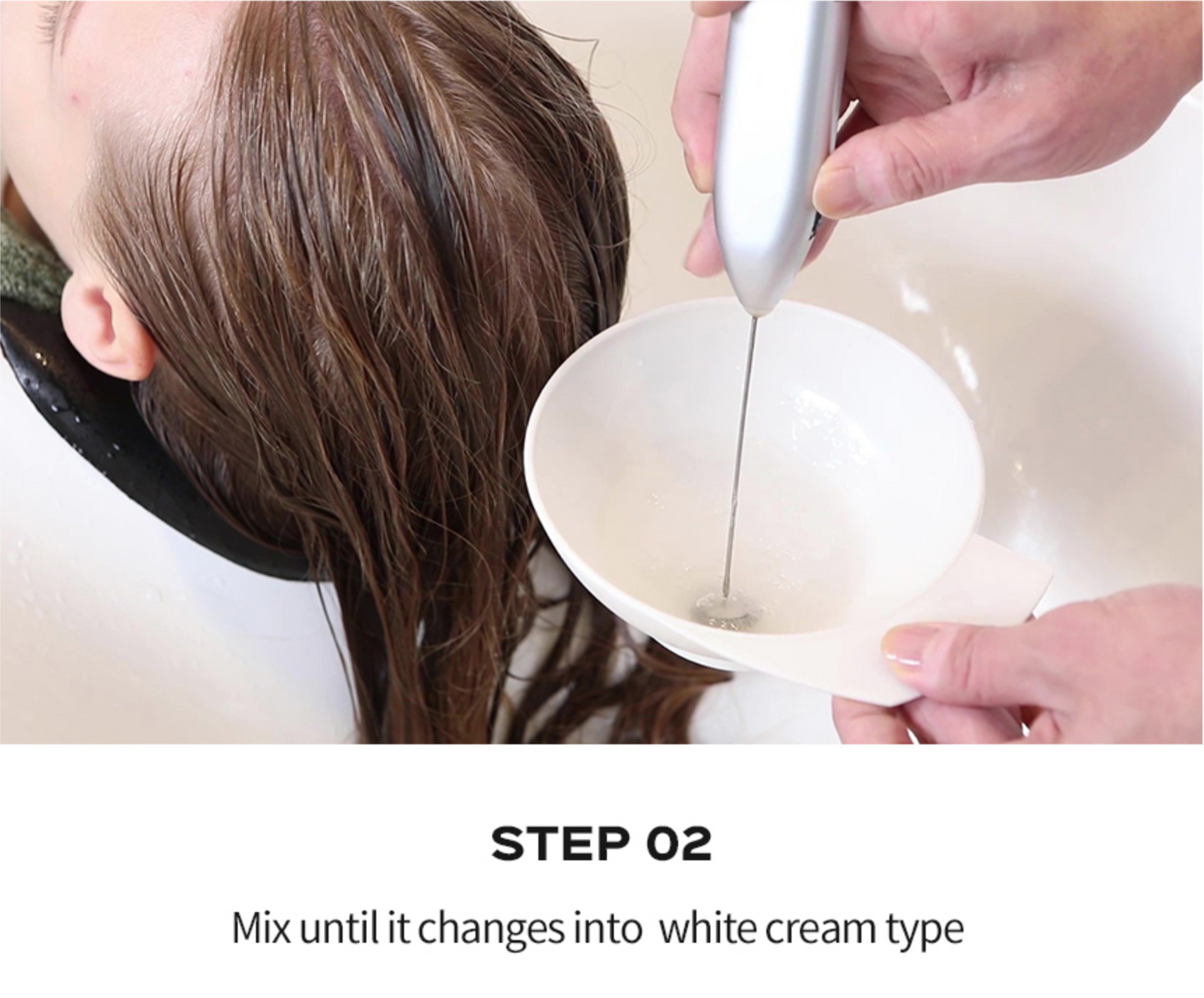 Instruction
Take an appropriate amount of the Perfect Hair Fill-Up and mix one part liquid solution to one part cold water (1:1 ratio). Stir a little bit to create a homogenous cream and apply it to your wet hair after shampooing. Spread it and massage gently. After 15-20 minutes rinse your hair with lukewarm water.
Alternative: After shampooing apply the liquid directly to your wet hair and massage gently until it becomes a creamy consistency. Finally, rinse your hair after a few minutes.
1. Should areas of skin turns red, swells, itches, have any abnormal symptoms or side effects during or after usage, please consult a medical specialist.
2. Do not use on wounded areas of skin
3. Precautions for storage and handling a) Keep out of reach of children b) Store away from direct sunlight
4. In case of product entering eyes, rinse off immediately.
Ingredients
Alcohol, Propylene glycol, Myristyl Alcohol, Cetrimonium chloride, Benzyl glycol, Ethylhexylglycerin, Raspberry Ketone, Hydrolyzed keratin, Hydrolyzed collagen, Hydrolyzed silk, Ceramide NP, PEG-12 Dimethicone, Glycerin, Octyldodeceth-20, Octyldodeceth-16, Glyoxyloyl Carbocysteine, Glyoxyloyl Keratin amino acids, Butylene Glycol, Phyllanthus Emblica Extract, Polyquaternium-92, Citric Acid, fragrance
Origin
Korea
ARE YOU LOOKING FOR MORE OPTIONS?