Sana Nameraka Honpo
Soy Milk Medicated Foam Cleanser - White
Regular price
Sale price
€18,50
Unit price
per
ALE
Back in stock soon
Share
Pure white soymilk-based foam wash.
A luxurious foam cleanser that cleanses your skin while preventing rough skin and pimples as well as leaving your skin clear. The fine bubbles of amino acid-based cleansing ingredients that is gentle on the skin.
WHY WE LOVE IT?
This foam comes in an easy-to-use press bottle
Fragrance-free, coloring-free, mineral oil-free
Soybeans from Hokkaido and vitamin C derivative leads to clear skin while preventing rough skin and acne
200ml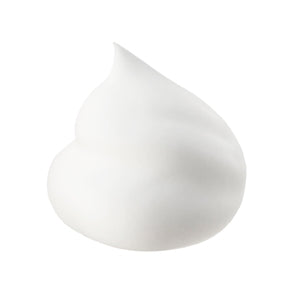 Instruction
Moisten face and hands with lukewarm water. Dispense 1 to 2 pumps of foam face wash into hands. Gently massage onto face, using circular motions. Rinse thoroughly. Use twice a day or as needed.
Ingredients
Active ingredient: Dipotassium Glycyrrhizinate
Other ingredients: Water, Potassium N-coconut Fatty Acid Acylglycine Solution, BG, Sorbitol Solution, Maltitol Solution, 2-Alkyl-N-Carboxymethyl-N-Hydroxyethylimidazolinium Betaine, Fermented Soymilk, Soybean Extract, L-Ascorbyl Magnesium Phosphate, EDTA-2Na, Ethanol, Lauroyl Methyl-β-Alanine Sodium Solution, Potassium Hydroxide, Phenoxyethanol
Origin
Japan
ARE YOU LOOKING FOR MORE OPTIONS?
ALSO FROM Sana Nameraka Honpo