Cosrx
Master Patch Original Fit 24pcs
Regular price
Sale price
€6,99
Unit price
per
ALE
Back in stock soon
Share
COSRX Master Patch Original Fit 24pcs
COSRX Acne Pimple Master Patch is a set of hydrogel patches and specially made for your pimples and acne! The patches are a protective layer to protect your pimples against bacteria and viruses. It contains hydrocolloid, a substance that absorbs wound fluid, pus and bacteria. The Acne Pimple Master Patch dries out pimples and prevents pimples from getting bigger. It's also able to breakdown debris from blackheads and absorb gunk from whiteheads overnight.

In summary, COSRX Acne Pimple Master Patch:

▪ Protects pimples against bacteria and viruses;
▪ Dries out pimples;
▪ Prevents pimples from getting bigger;
▪ Breakdown debris from blackheads;
▪ Absorb gunk from whiteheads.

All skin types || 24 patches, 7mm (10ea), 10mm (5ea), 12mm (9ea)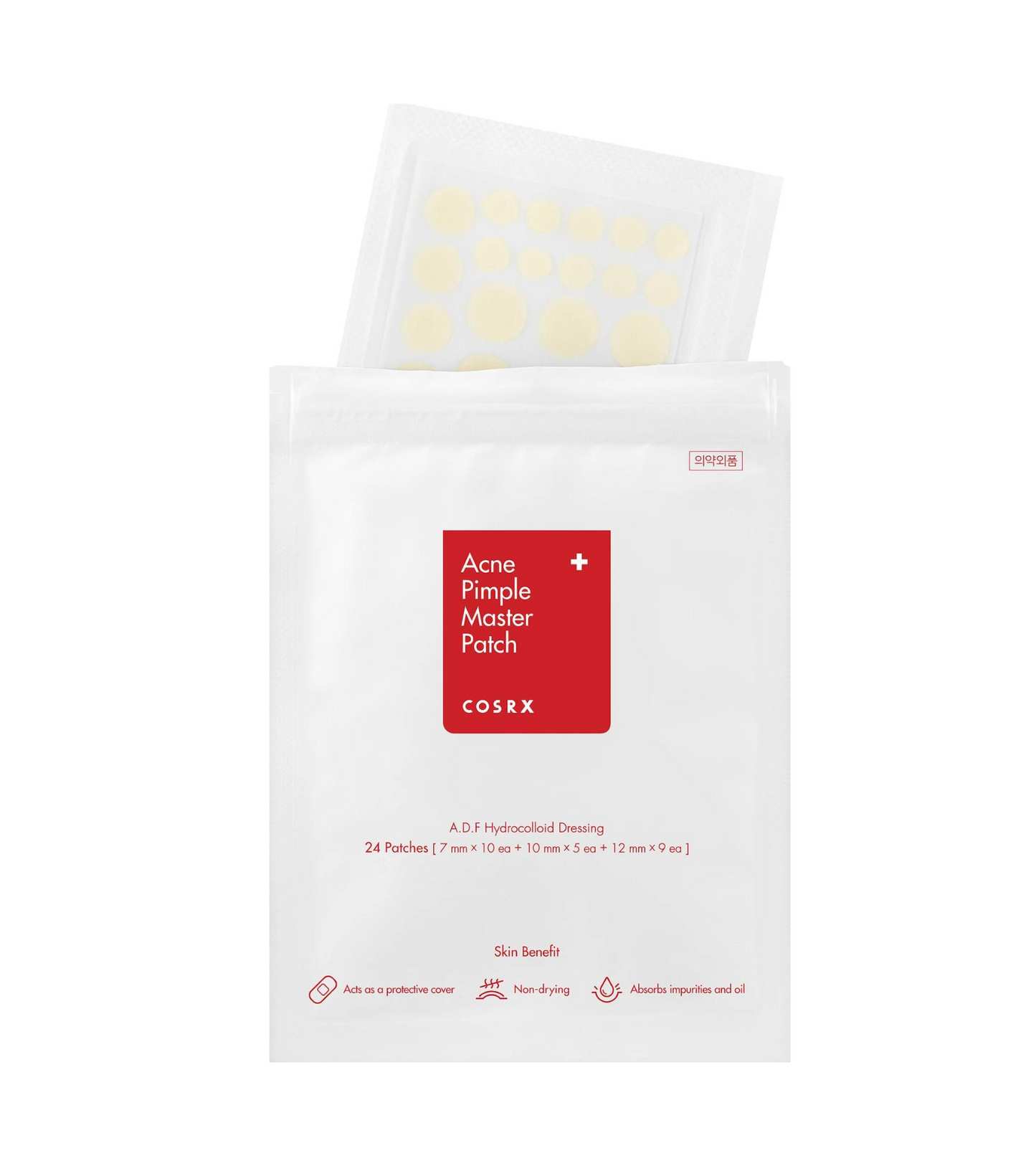 Instruction
In the morning, cleanse your skin and let it dry. Don't bring any skincare products yet, so don't use your toner! Apply a patch on your pimple and continue with your skincare routine and possibly your make up.
For optimal effect, leave the patch on your skin for at least 4 - 6 hours before removing it. If the patch does not come off easily, apply a little warm water over your patch so that it comes off easily.
Ingredients
Polyurethane Film, Cellulose Gum, Styrene Isoprene Styrene Block Copolymer, Polyisobutylene, Petroleum Resin, Liquid Paraffin, Tetrakis Methane
Origin
Korea
ARE YOU LOOKING FOR MORE OPTIONS?