Mizon
Snail Miniature Set
Regular price
Sale price
€27,99
Unit price
per
ALE
Back in stock soon
Share
The Snail Miniature Set Of Four by MIZON is an entire skincare line with snail mucus - perfect for trying out!
Snail mucin
Snail mucin is the main ingredient in the products, which moisturizes the skin while protecting it from dehydration and helping to regenerate it. The contained snail mucin forms a moisturizing film on skin that has lost its elasticity and restores a healthy glow to rough, dull skin. The sticky texture moisturizes and revitalizes the skin. Since there are no parabens and artificial ingredients that can cause skin irritation, the products are also suitable for sensitive skin.
 MIZON Snail Repairing Foam Cleanser 30ml
MIZON's Snail Repairing Foam Cleanser is a cleansing foam that deep cleanses pores while nourishing your skin. The included snail mucus filtrate has rejuvenating properties and provides hydration while cleansing without leaving a tight feeling. 
MIZON Snail Repair Intensive Toner 50ml
MIZON's Snail Repair Intensive Toner contains snail mucus, which adds vitality to the skin by maintaining the balance of oil and moisture in the skin.
MIZON Snail Repair Intensive Essence 50ml
MIZON Snail Repair Intensive Essence contains snail slime, which restores the elasticity of the skin.
MIZON All In One Snail Repair Cream 15ml
A multifunctional all-in-one snail slime cream that brightens, reduces wrinkles and fades pigmentation spots, contributing to a bright and transparent skin tone. In addition, the cream provides intense moisture, absorbs quickly and leaves the skin soft and even. The cream has a hypoallergenic formula without parabens and artificial colors, so it is suitable for sensitive skin.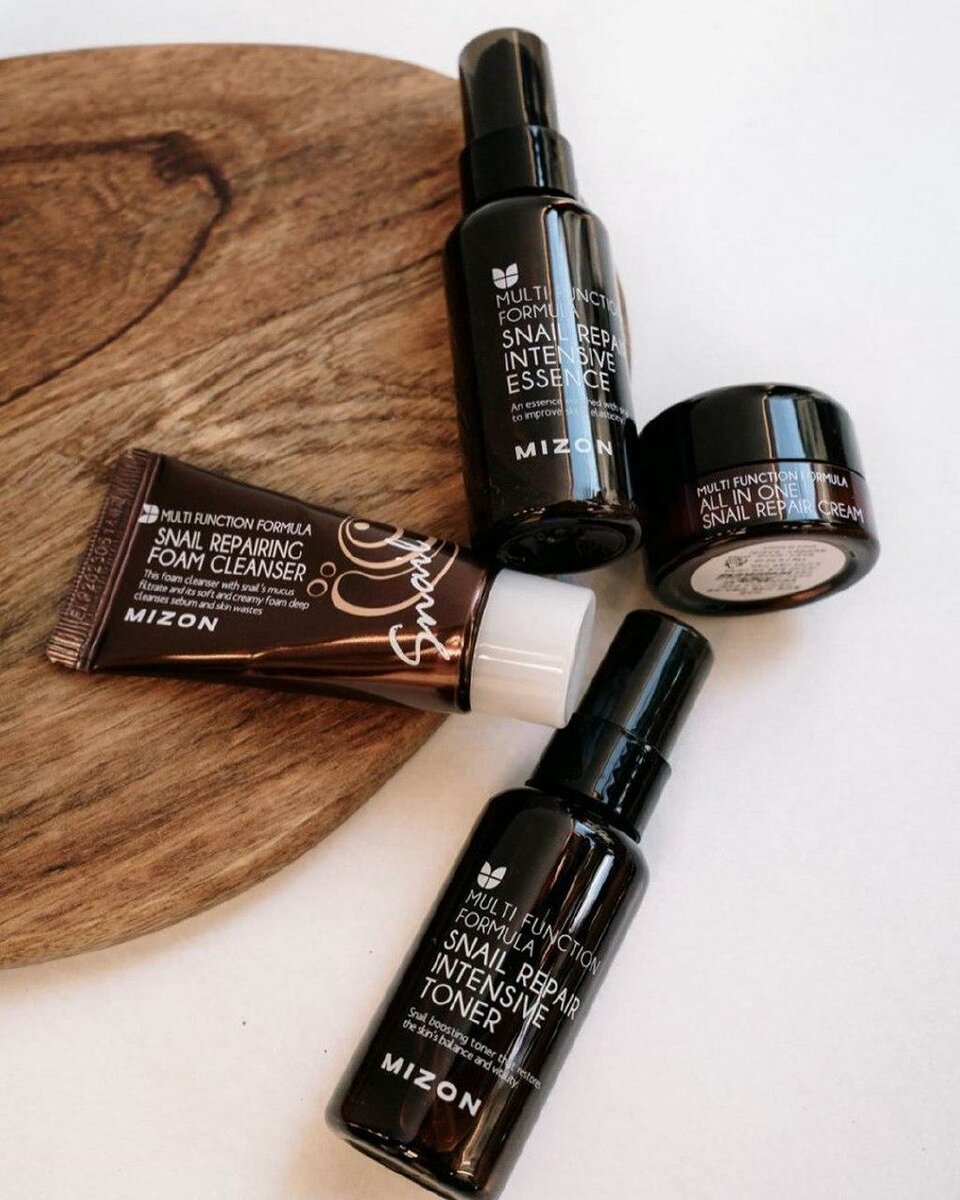 ARE YOU LOOKING FOR MORE OPTIONS?