Amuse
Dew Balm - 05 Amuse Girl 3,2g
Regular price
Sale price
€23,90
Unit price
per
ALE
Back in stock soon
Share
New balmy tint, Dew Balm

Balmy texture of light-weight oil is moist and light as dew and gives a sheer flower water-like look on your lips without stickiness. Hydrating ingredients give rich moisture to your lips and a healthy glow finishes your lips. Dew Balm gives you the color of lip tint & care of lip balm at the same time, without the hassle of layering multiple products.

Vegan tinted lip balm

Super hydrating & nourishing lip balm 

Comfort melting texture

Iconic clear dew design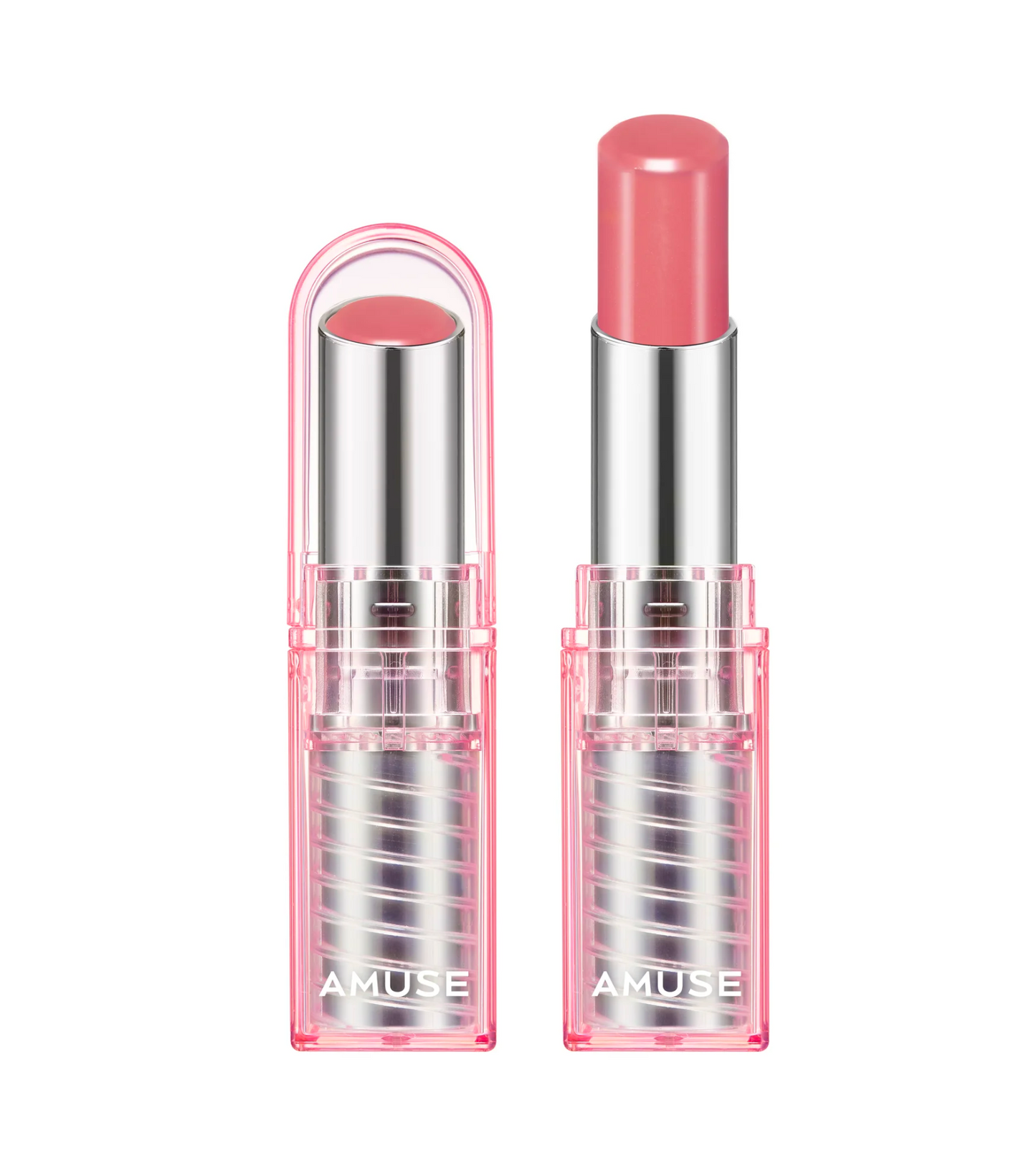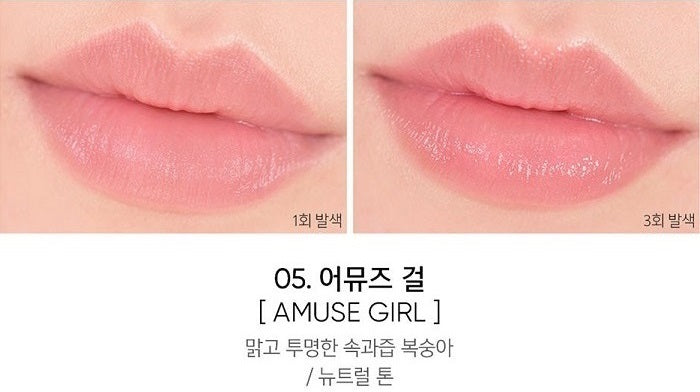 Instruction
Glide evenly over lips. Reapply as needed or desired. Great worn alone or over lipstick for extra moisture and shine.
Ingredients
Lanolin, Jojoba Seed Oil, Dibutyl Lauroyl Glutamide, Dextrin Myristate, Ethylhexyl Methoxycinnamate, Water, Honey, Royal Jelly Extract, BG, Polysilicone-15, Pentylene Glycol, Titanium Oxide, Fragrance, Ventylene Glycol, Water, Propynyl Iodide Butylcarbamate [Illuminagold]: (Polyglyceryl-2 Isostearate / Dimerlinolinoleic Acid) Copolymer, Dimer Dilinoleic Acid Dimer Dilinoleyl (Polyglyceryl Iso-Stearate / Dimerdi Linoleate) Copolymer, (Polyglyceryl-2 / Dimer Dilinoleic Acid) Copolymer, Perfume [Poppy Orange]: Dimer Dilinoleic Acid Dimer Dilinoleyl, Polyglyceryl-2 Triisostearate, Silica, Al Hydroxide, [Unscented]: Dimer Dilinoleic Acid Dimer Dilinoleyl, Ethylhexyl Methoxycinnamate, Polyglyceryl Triisostearate, Iron Oxide, Red 201, Perfume [G Tokyo Violet]: Dimer Dilinoleic Acid Dimer Dilinoleyl, Red 202, Loya Ruzeri Extract, Synthetic Phlogopite, Olive Oil, Ethyl Hexyl Methoxycinnamate, Octyl Dodecanol, Dimerlinoleic Acid Dimerinoline, Olive Fruit Oil, Red 104 (1), Tin Oxide, T-Butyl Methoxydibenzoylmethane, Gunjo, Olive Fruit Oil, Methoxycinnamic Acid Ethylhexyl, T-Butylmethoxydibenzoylmethane, Dibutyllauroylglutamide, Borosilicate (Ca / Al), Yellow 4, Octyldodecanol, Synthetic Fluorophlogopite
Origin
Korea
ARE YOU LOOKING FOR MORE OPTIONS?