A'PIEU
Fusidium Clear Spot Patches 60pcs
Regular price
Sale price
€10,50
Unit price
per
ALE
Back in stock soon
Share
APIEU Fusidium Clear Spot Patches are small, waterproof pimple patches that adhere perfectly to the wound and thus prevent infections. Make-up can be used on the patches without any problems and pimples can heal without scarring.
Hydrocolloid pimple patches to prevent acne scars and protect spots from infection overnight. The clear patches come in several sizes and can be applied to the skin underneath makeup.
Recommended for: stubborn pimples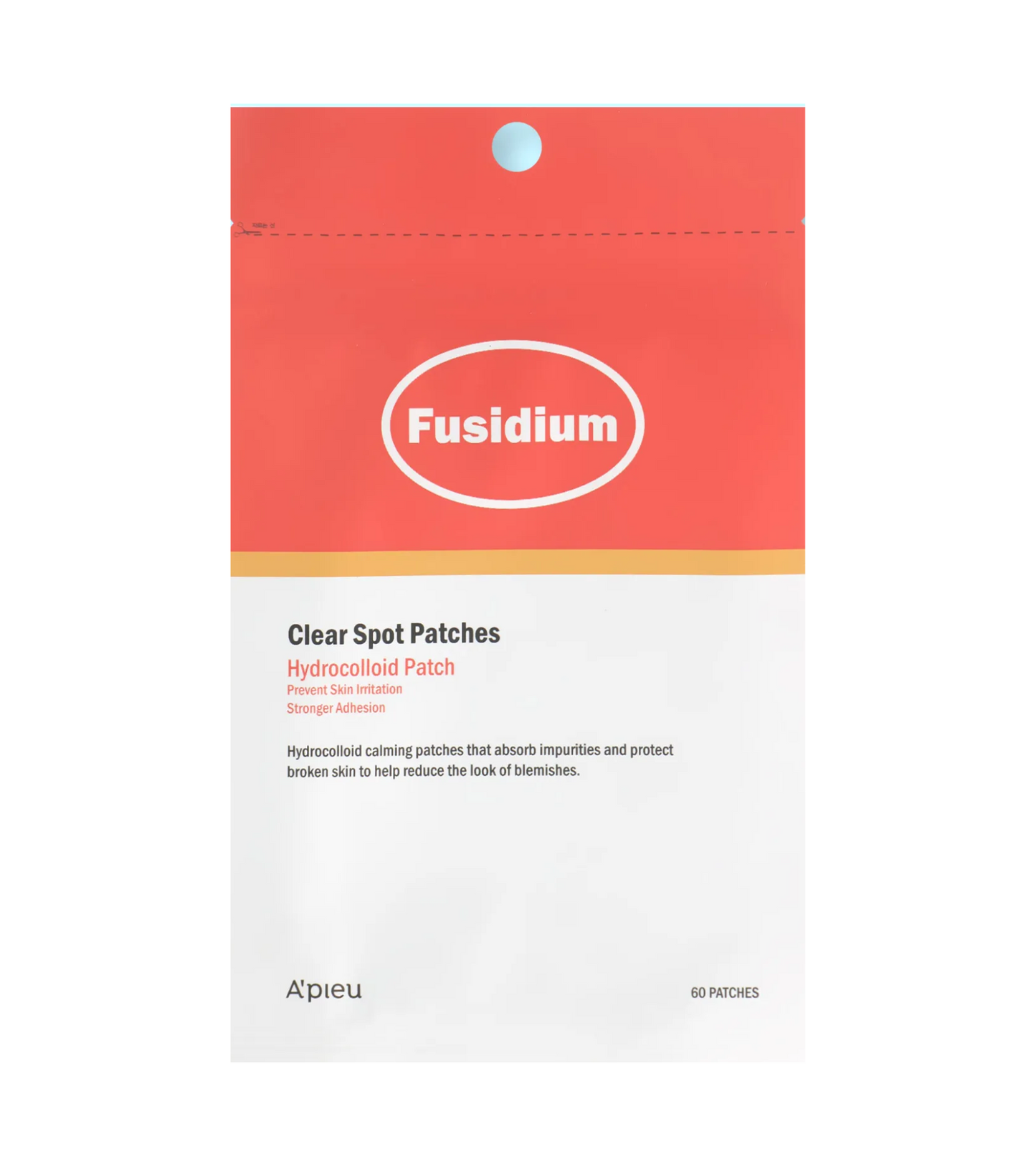 Instruction
1. Thoroughly clean and dry the area.
2. Separate the patch from the film layer(protective layer) and attach to the wounded area.
3. Replace patch when it swells and turns white due to the absorption of fluids.
4. Attach one patch to the affected area once or several times a day.

Ingredients
PVPVP/VA CopolymerWater/AquaBentonite (CI 77004) Polyvinyl Alcohol Glycerin Charcoal Powder Titanium Dioxide(CI 77891)KaolinPhenoxyethanolButylene GlycolPotassium Sorbate"Water/Aqua,Hamamelis Virginiana (Witch Hazel) Extract, Butylene Glycol,1,2-Hexanediol""Water/Aqua,Aloe Barbadensis Leaf Extract, Butylene Glycol, Phenoxyethanol""Water/Aqua, Butylene Glycol,Hordeum Vulgare Leaf Extract, Nelumbo Nucifera Flower Extract, Oenanthe Javanica Extract"Sodium HydroxideMoroccan Lava ClayMentholSodium DehydroacetateDipotassium Glycyrrhizate
Origin
Korea
ARE YOU LOOKING FOR MORE OPTIONS?